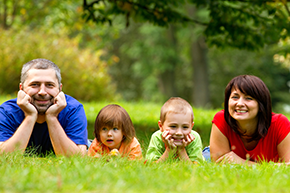 This is the day the Lord has made, let us rejoice and be glad.
(Psalm 118.24)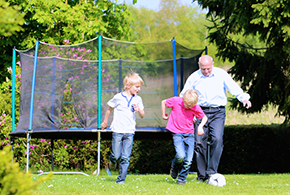 Jesus said: "Remain in my love."
(John 15.9)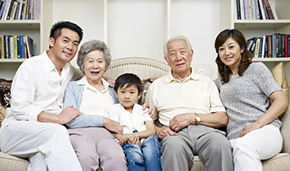 Jesus said: "Come, follow me!"
(Matthew 4.19)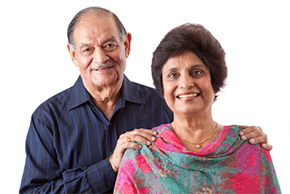 For of His fullness we have all received, and grace upon grace.
(John 1:16)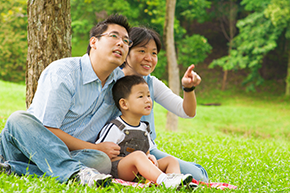 Jesus said, "With man this is impossible, but with God all things are possible."
(Mathew 19:26)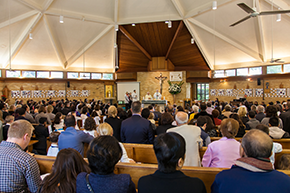 Jesus said: "If you remain in me and I in you, you will bear much fruit; cut off from me you can do nothing."
(John 15.5)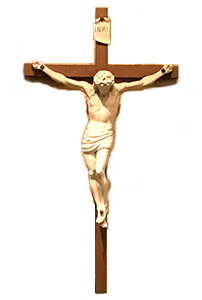 Welcome to St Agatha's Parish Web Site.
St Agatha's is a diverse community of Catholic believers, drawn together through our Baptism to help each other grow closer to God. We foster a warm and friendly environment in which people are nourished by the Word and the Eucharist. We are guided by the Holy Spirit to spread God's kingdom on earth through our prayer, words and actions. We promote love, peace, equality, justice, forgiveness and compassion and we seek opportunities to help others, especially through interacting with, and responding to, those who are in any way poor and disadvantaged.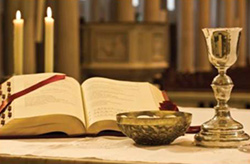 Mass is celebrated Mon – Fri 6:30am, 9:30am,
Saturday 8am, 6pm (Vigil),
Sunday 7:30am, 9am, 10:30am, 6pm
Redfield College Sunday 8:30am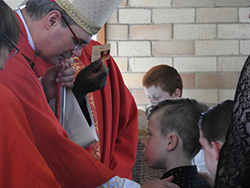 At St Agatha's we have a comprehensive Sacramental program for children and adults.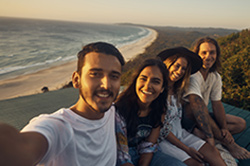 Want to explore the Christian faith, ask questions and share your point of view? Then Alpha evenings maybe for you.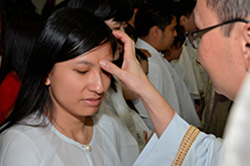 Would you like a deeper union with Jesus Christ through the Sacraments? We have a special program that discusses our Catholic faith, develops people spiritually and prepares them for this.
We are pleased to announce we have a new Youth Minister, Rachael. Discover planned activities & latest news.

Parish Bulletin
Some highlights from the Bulletin

Adult Faith Formation – Free showing of Spectacular DVD Series on Catholicism.
Excellent cinematography across 15 countries with deep insights into the story and principles of our faith. Free showing in School Hall. Click for more.
We commemorate the 35th anniversary of the opening and dedication of the St Agatha's parish church & launch new website…
read more
Homilies & Ideas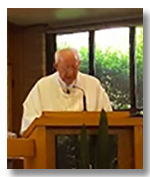 'Heaven' is where God is; and to be with God eternally is to be 'in heaven'.
read more
Reflective podcasts – great to listen to while doing tasks, on the train or bus, meditating or at bedtime.
read more
This weekend (Saturday 13th May) marks the 100th anniversary of Mary's first appearance to the three children, Lucia, Jacinta and Francisco at Fatima. It was there that the Blessed Virgin under the title of Our Lady of the Rosary appeared on six occasions in 1917. A...
read more
First Reading (Acts 6:1-7). We hear of the growth of the first Christian community, and how they addressed in a peaceful and just manner the problems that inevitably arose. Second Reading (1 Peter 2:4-9). This describes the responsibility and special dignity of the...
read more
To love Christ is to listen to his words and, with the help of the Holy Spirit, to put them into practice in our lives…
read more
Pope Francis encouraged us to reflect on the 'gaze' of God, the experience of an awareness of being in the presence of a loving God who looks at us tenderly and with mercy.
read more
Quote of the week.
Lord God, redeemer and inspiration of souls,
in the Blessed Virgin Mary, Star of the Sea,
you have provided a light in the storms of life.
By her favour and prayer,
grant that we may set a course through these times
to reach our safe haven in heaven with you.
We ask this through our Lord Jesus Christ your son,
who lives and reigns with you and the Holy Spirit,
one God for ever and ever.
Amen.
"Mary, Star of the Sea,
must be followed in faith and morals
lest we capsize amidst the storm-tossed waves of the sea.
She will illumine us to believe in Christ,
born of her for the salvation of the world".
(Paschasius Radbertus d.865)
Upcoming Events
Youth of the Diocese getting together to praise the Lord… RSVP by Tuesday, May 30, 2017…
read more
On Saturday 3rd June (6pm Mass) there will be an induction of the new 11 Senior Servers…
read more
Oakhill College 10th Annual Gala Day will be held on Saturday 3rd June from 9am - 4pm. Come along and join in the fun!
read more
Suggestions & Improvements.
If you have some ideas or feedback on our website, please let us know through the Webmaster page.
"May I never boast except in the cross of our Lord Jesus Christ."      St Paul  (Galatians 6.14)
St Agatha's Catholic Parish,
Pennant Hills, NSW 2120
PO Box 127, Pennant Hills, NSW, 1715
Phone: 02 9484 1427   Fax: 02 9484 0053